3 tags
3 tags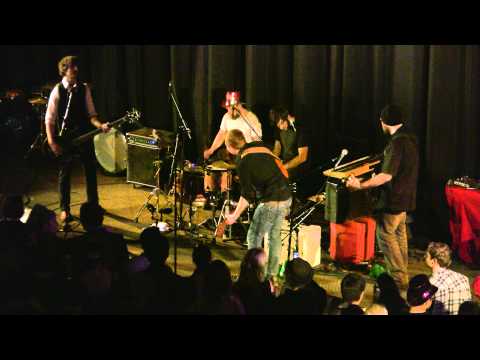 2 tags
4 tags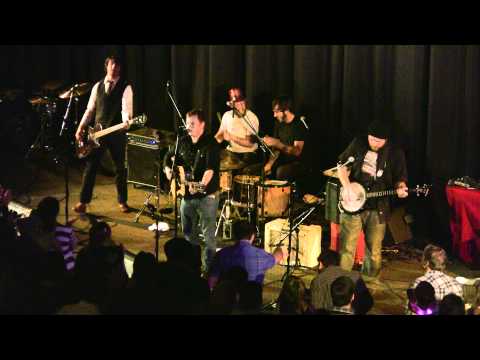 3 tags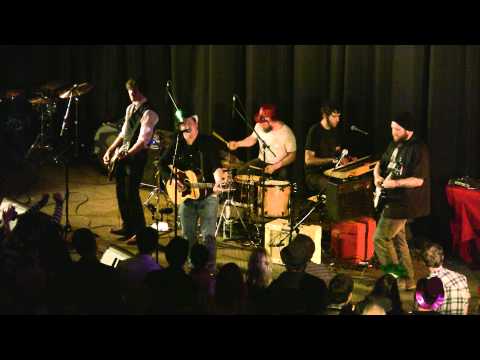 This blog kind of died but I'm back now.
3 tags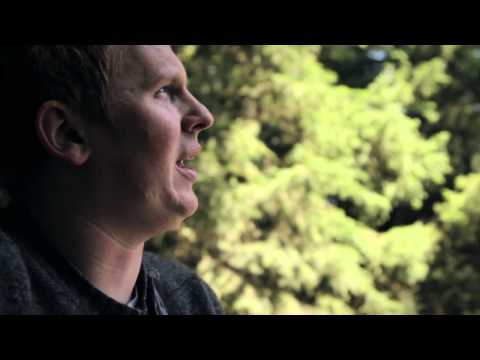 Winter Shows with Cave Singers and more! →
We have a pretty busy winter lined up along with writing and recording new record we are playing a bunch of pacific NW shows and going on a west coast tour with the CAVE SINGERS! Here are the…
a quick explanation
sorry for the lack of updates. My father had a very serious heart attack this summer and I lost the password to this blog (which I obviously just recovered.) I'll get back to updating in no time <3
3 tags
6 tags
The Builders and The Butchers: Live and Cheery →
Even if the dismal imagery is a bit overwhelming at times, I found recently that the best antidote is a dose of the band live, allowing for a full appreciation of the crazed energy they bring to the music.
3 tags
Watch The Builders and the Butchers on tv in... →
Watch them starting at 37:52!
5 tags
2 tags
Split 7″ w/Murder By Death →
On the 7″ Murder By Death has covered the Builders and the Butchers song "In the Branches" TBATB have covered the MBD song "Until Morale Improves The Beatings Will Continue" Ray from TBATB has a one…
2 tags
justonein24: the coal mine fall by the builders...
3 tags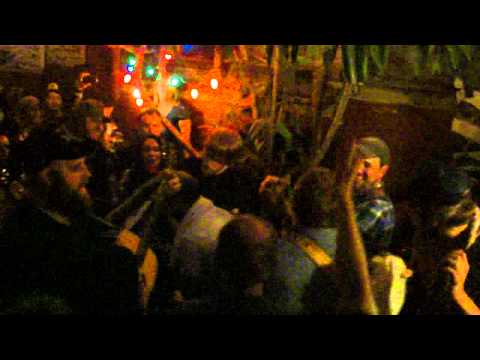 4 tags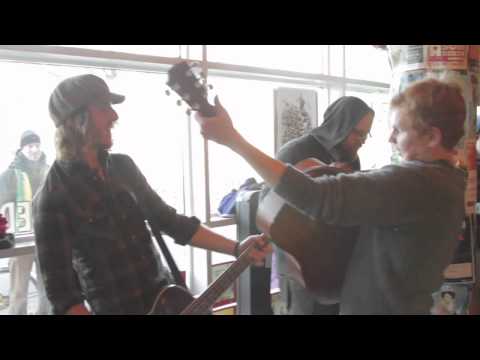 4 tags
Concert Photography: The Builders and the Butchers... →
At one point in the show Ryan jumped into the crowd to sing and a fan put his hat on him.  He jumped back on stage with it and after about 30 seconds took it off and said, "I can't play with this hat on the lights are too hot up here, I love you."
5 tags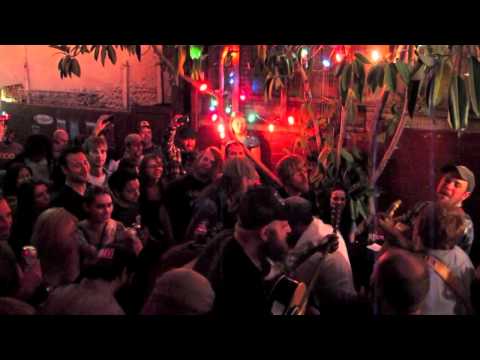 3 tags
7 Minutes in Heaven with the Builders and the... →
The music resonates a touch of Southern Gothic, tall-tale historical narratives, and dark, brooding qualities—maybe Jack White meets Punch Brothers?
4 tags
If you guys haven't heard, Ray won't be continuing...
Give the Builders lots of hugs if you see them on this tour! 
Show Canceled →
Tonight's show at Off Broadway in St. Louis has been canceled to an unfortunate event. We will be continuing the tour in Lawrence. See everybody tomorrow night!
4 tags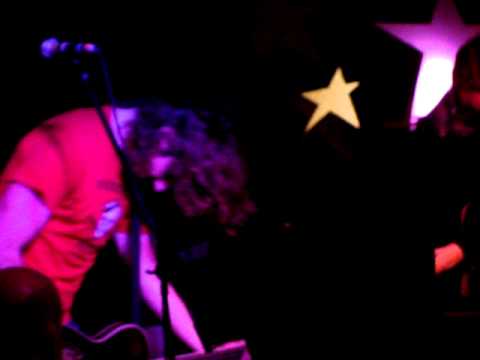 5 tags
Concert Photography: The Builders and the Butchers →
Empty mason jars with white lights lined the stage of Schubas back room as the five members of The Butchers and The Builders took to the stage.
New European Tour Dates! →
Jun 23rd Switzerland | Bern | Café Kairo Jun 24th Germany | Konstanz | Kulturladen Jun 25th Germany | Osnabrück | Asta Uni Fest Jun 26th Germany | Erfurt | Museumskeller Jun 27th Germany |…
5 tags
Builders and the Butchers in Europe, Summer '11!
06/23/11, Bern, Café Kairo, Switzerland 06/24/11, Konstanz, Kulturladen, Germany 06/25/11 Osnabrück, Asta Uni Festival, Germany 06/26/11 Erfurt, Museumskeller, Germany 06/27/11 Düsseldorf, Zakk, Germany 06/28/11 Bremen, MC Treue, Germany 06/29/11 Wiesbaden, Schlachthof, Germany 06/30/11 Augsburg, Kantine, Germany 07/01/11 Feldkirch, Poolbar, Austria
4 tags
4 tags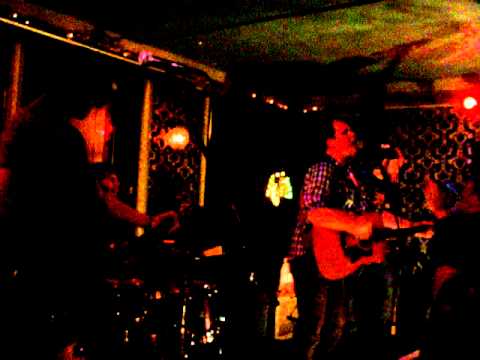 4 tags
Washington Post's review of Dead Reckoning →
Sure, there's little optimism in Sollee's lyrics, but here's the catch: The music that surrounds all the doomsday talk is a raucous, even rollicking trip that betrays the lyrical gloom.
7 tags
Writers On Process interview with Ryan Sollee →
There's not much optimism for us as a human race in Ryan Sollee's storytelling as he explores the darker side of human nature.  He explores these themes while he's fishing around the beautiful city of Portland, where he lives.  
3 tags
Redefine Mag reviews Dead Reckoning →
5 tags
Murder by Death and Builders and the Butchers... →
Murder By Death and The Builders and The Butchers are happy to announce an art contest for the Seven Series split 7" coming out this summer on MBD's label Tent Show Records. For this release, MBD has covered The Builders and The Butchers song "In The Branches" and TBATB have covered MBD's "Until Morale Improves The Beatings Will Continue". Also, Ray from...
4 tags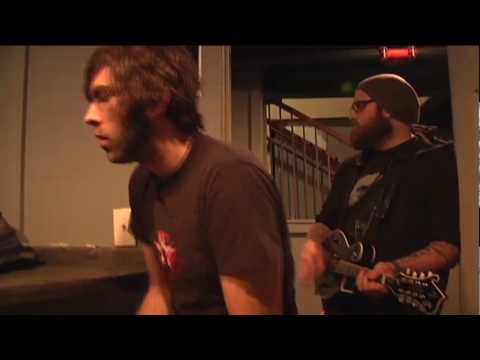 Anonymous asked: Same person who just asked about the free show haha.
So has the portland spirit free show always been planned for this week? I could have sworn it said on their tour page that there was a free show March 11th, Portland spirit.
Anonymous asked: Weren't the builders and the butchers supposed to have the second free show on the 11th? I thought thats what it said on their website.
4 tags
4 tags
Lyrically Speaking: The Builders and the Butchers →
a breakdown of each song on Dead Reckoning. 
4 tags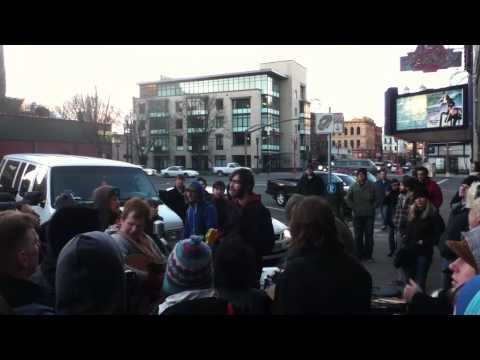 4 tags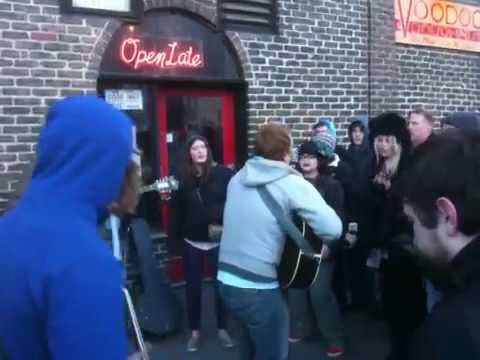 I'll be leaving for Portland in about an hour
Who else is excited for the busking today? Hope everyone else's Friday is going as fabulously as mine. 
New Lullaby Music Video →
Portlanders (And those in the close area)
This is the schedule for the Builders on Friday. If you don't already know, they're doing a huge busking project to celebrate the release of their new album. They're playing at 6 venues around Portland before doing their final show at 7:30. I will be going, and if anyone wants to join me, message me with your details and we'll meet up <3 1pm – Rebuilding Center...
5 tags
Dead Reckoning Tour Dates
The Builders and the Butchers will be headlining a complete US tour to support their new album, Dead Reckoning! Times will be posted as they come, but mark your calendar for when they come through your town!  04/01 - Spokane - A Club  04/02 - Bozeman - Filling Station 04/04 - Minneapolis - 400 Bar 04/05 - Chicago - Schubas 04/06 - Madison - The Frequency 04/07 - Columbus - The Summit 04/08 -...
Anonymous asked: just found the site.... 'fuck yeah'

i've been an obsessive fan of this amazing band since i discovered them at a murder by death show a few years ago. just saw them out here in denver on saturday (again w/ MBD) and of course they were beyond awesome. love the new album, been listening non-stop since i got my copy @ the show.

here is my question: ...
6 tags
Dead Reckoning drops today!
CD or LP from the Badman site. MP3: Itunes. And how about a big round of applause for the Builders!
To my follower who asked when the Builders will be...
Also, if anyone is going to the busking deal on February 25th (This Friday!) then tell me! I want to meet some of you guys <3
3 tags
Vote for Dead Reckoning as your most anticipated... →
come on, do it!